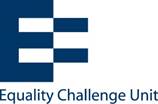 ECU key statistics — new suite of 30 infographics from ECU's research team
ECU are pleased to announce the launch of a suite of visuals that present some of the key data from our most recent staff and student statistical reports on equality in higher education (academic year 2014-2015).
The suite consists of thirty infographics, and you can access the slide packs here:
http://www.ecu.ac.uk/publications/ecu-key-statistics/
The slide packs provide equality data for staff and students with the protected characteristics of age, gender, disability, race and ethnicity, and intersections of these characteristics.
The free visuals are intended to help those working in and with the sector share key messages surrounding these protected characteristics. You can discover more about the resource by reading the latest blog post from ECU's Researcher Dr Kevin Guyan:
http://www.ecu.ac.uk/blogs/ecustats/
Join the conversation and keep up-to-date with our work on equality data by following us on Twitter @EqualityinHE and using the hashtag #ECUstats. You can contact the ECU research team directly by emailing research@ecu.ac.uk.