Submitted by Diane Jeffery on Thu, 17/12/2015 - 09:35
---
The Equality Pledge
The University of Cambridge and Cambridge City Council have underlined their support for diversity and equality across the city and beyond by signing the Equality Pledge. Joining them are leading organisations from across the county including councils and emergency services.
See more at: http://www.cam.ac.uk/news/major-institutions-across-the-county-declare-their-support-for-diversity-by-taking-the-equality#sthash.ky6aJEVi.dpuf
The Equality Pledge was made during the national pre-launch celebration event for Lesbian, Gay, Bisexual and Trans History Month 2016 which was hosted by Queen's College, Cambridge. The event highlighted the contributions of Britain's LGB&T communities in the run-up to the month long programme of activities taking place across the UK and beyond in February next year.  The theme for LGB&T History Month 2016 is Religion, Belief and Philosophy.
A networking marketplace brought together a range of different information and service providers including; Schools Out UK, Cambs City & County Councils, SexYOUality, the Encompass Network, NUT and Student Christian Movement. The evening gala event highlights were performances from Labi Siffre and Mark Jennett.
Click here for more information about LGBT History Month.
Read more
Watch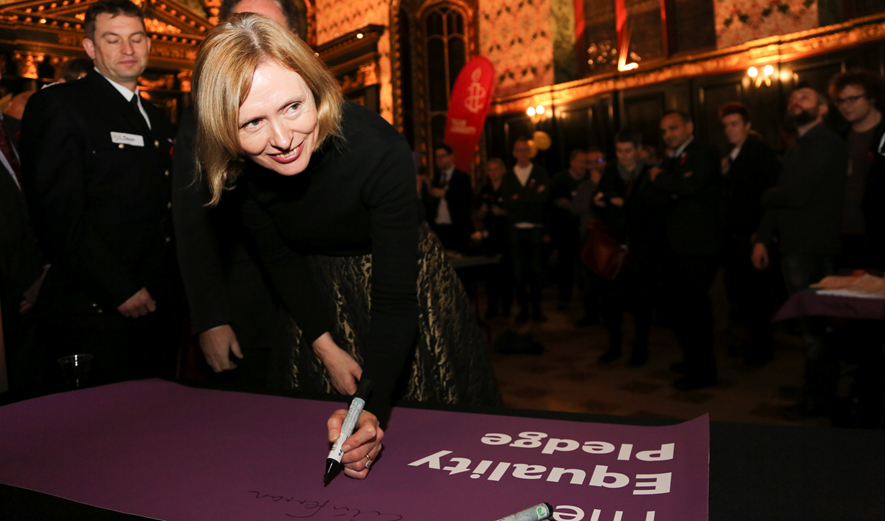 Professor Eilis Ferran, PVC for Institutional and International Relations, University of Cambridge